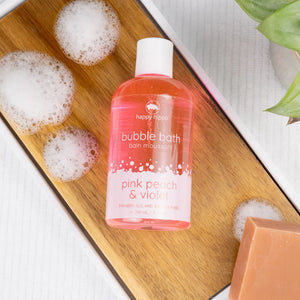 Nothing relaxes quite bubbles. That's why we formulate our luxurious natural bubbles for slipping away into a like a little slice of peace serenity.
This is a skin restoring and hydrating recipe that you can feel great about relaxing into. 
This natural bubble bath will have you feeling moisturized, peaceful and serene.
Scent Profile: Bright peach with hints of fresh violet and subtle citrus notes
For external use only.
240ml / 8.1 oz