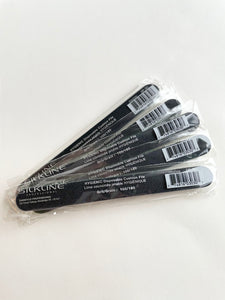 This black cushion nail file is a 100 grit on one side and 180 grit on the other. Perfect for hands or feet.
Comes in a package of 5.
*Be careful using this nail file for the first time as it will be sharp. Dull down the sides with an orangewood stick or piece of wood.